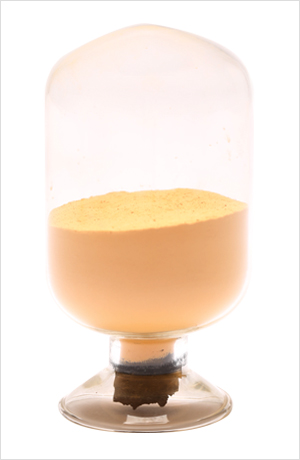 Definition
A product made by treating starch with heat, acid, enzymes, etc. - Roasted starch and modified starch
Manufacturer
Sungjin F.T
Address
37, Saenggoksandan-ro, Gangseo-gu, Busan, Republic of Korea
Phone
+82-51-324-8855
Contact
(person-in-charge)
+82-10-3855-8625
E-mail
mdex@m-dex.com
Overview
- Dextrin refers to a processed product manufactured by chemically and physically changing starch.
- Starch, which is insoluble in cold water, has limited uses, but once it is processed into dextrin, it becomes soluble in cold water and it becomes an eco-friendly natural adhesive with various applications in the manufacture of fiber, paper, food products, medicines, pesticides, stationery, polishing stones, welding rods, and steel in addition to casting.
Purpose of Use
- Paper manufacture: Sizing agent, coating binder, black tape, paper ware
- Fiber manufacture: Glass fiber coupling agent
- Pharmaceuticals: Diluent, excipient, dispersant, culture medium, wetting agent, microbial coagulant
- Industrial: Binder for casting molding, powdered activated carbon binder, sheathing adhesive for welding rods, colloid stabilizer for water-soluble fuels, polishing stone adhesive, coating agent for alcohol-based mold wash
- Pesticides: Excipient, dispersant, wetting agent, and emulsifier
- Other: Dye builder, mineral floatation agent, coloring agent for ink, resin, paste bait for fishing
Types
- White dextrin: A white-colored powder that produces a low-viscosity solution
- Yellow dextrin: A yellow-colored powder that completely dissolves in cold water.
- British gum: A dark yellow-colored powder that completely dissolves in water, but has a drawback of having large amounts of carbonized dregs detected
Characteristics
Starch, which is the raw material used to produce dextrin, has a flat-shaped complex structure. When it undergoes a physicochemical reaction, the base structure expands and the links inside the structure start to break, thereby resulting in the formation of long extensions. The long extensions from the base structure are what gives rise to adhesiveness. Also, due to the property of dextrin to dissolve in water or solvents, it is also widely used in pesticides, ink and other emulsifying agents.